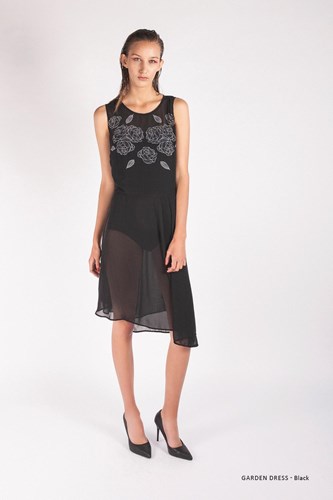 LAST SIZE / Rose Garden Dress Black - Was $290 Now $40
Pull on sleeveless chiffon dress. Custom rose print on front. Skirt has over layer on left side with soft tucks at waist. A-symetric hem. Shoulder to hem approx. 107cm. 100% Polyester. (This style will require a slip to be worn under).
$ 40.00
Available in
Your Cart
Your shopping cart is empty.